Currently, most corporations consider it essential to have an Analytics area regardless of the level of analytical maturity of the organization.
Regardless of where these areas are located within the organization chart, their challenge is twofold:
Start the data science journey
Generate a cultural change that increases the level of competitiveness through the use of data and rigorous thinking.
In general, these areas are started by recruiting data scientists or Quants, most of them young and with great anxiety to show the power of analytics.
What common problems do they face? A summary is presented in the following figure.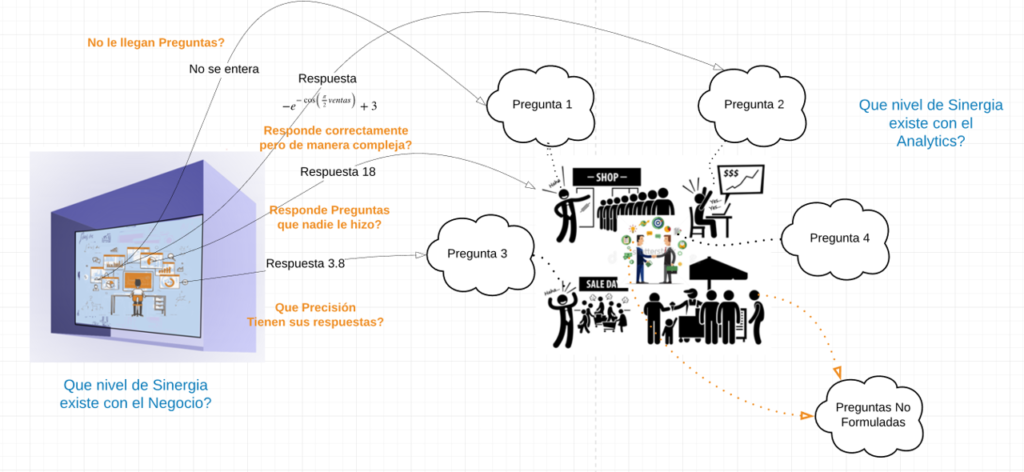 The flow of relevant business questions and their answers defines the success of an analytics area.
Analytics is much more than applying "Deep Learning", "systematic computational data analysis" or statistics. It is used for the discovery, interpretation and communication of significant patterns in the data. It also involves "applying data patterns for effective decision making" (source: Wikipedia).
Analytics tries to answer the right, necessary and high impact questions of the operation. This objective is achieved by forming interdisciplinary groups of experts in the solution of each issue, thus spilling the analytical culture through it.
The idea is to demystify the common belief, that analytics areas will systematically discover patterns in the data that will immediately change the income of organizations. People often dream of finding hidden patterns like the following in astronomy…

Bottom line: Analytics is about answering high-impact business questions, using all the organization's data. In general, in the early stages of analytics, responses are rarely found in a surprising hidden pattern…
The process consists of first rediscovering the obvious that is not happening … then going for the Great Bear…